A truck dispatcher is a rewarding profession, but it's not an overnight success. One must learn everything from creating a website, navigating load boards, negotiating contracts, and finding and working with carriers. In this guide, interested parties will learn how to become a dispatcher and how to run a successful truck dispatch business through a truck dispatch training course.
The online truck dispatcher training course is specially curated to produce an all-around truck dispatcher at the end of the training course. Moreover, the dispatcher training experts don't leave a trainee like that after training; they link them up with a freight agent in the transportation industry to help them get experience. If a trainee is set on starting their own business, truck dispatcher training experts also help with that. Let's delve into what a truck dispatcher does in the trucking industry.
Check out the Industries Lead Truck Dispatch Training: DispatcherTraining.Org
What Dispatching Services Does a Truck Dispatcher Do?
The main service that a truck dispatcher does is the management of freight on behalf of carriers. A truck dispatcher is responsible for locating freight that needs to be shipped, speaking to a freight broker, conducting negotiations, dispatching drivers, and setting up their routes.
More often than not, a truck dispatcher is confused with a freight broker. However, these two professions have distinct roles. A freight broker usually serves as a middle man between shippers or manufacturers that want their freight moved and carriers. Freight brokers can represent both parties simultaneously but should never have a personal investment on either side.
On the other hand, truck dispatchers are associated more with the carriers, and they constantly work for them. Even independent truck dispatchers become employees of the carrier they're working for; during negotiations with a freight broker, a truck dispatcher will do it on behalf of a carrier.
A freight broker operating a small trucking company must go through freight broker training to get a freight broker authority from Federal Motor Carrier Safety Administration. They also need a freight broker surety bond, among other requirements. The first step to becoming a freight broker is looking for suitable training courses and other freight broker resources.
Becoming a Truck Dispatcher
It's a straightforward process; first, a trainee will determine if they want to work as an employee or become an independent truck dispatcher. Either way there are several courses online to help you with either path you choose. Check out the the best truck dispatcher training here.
A Trucking Dispatching Employee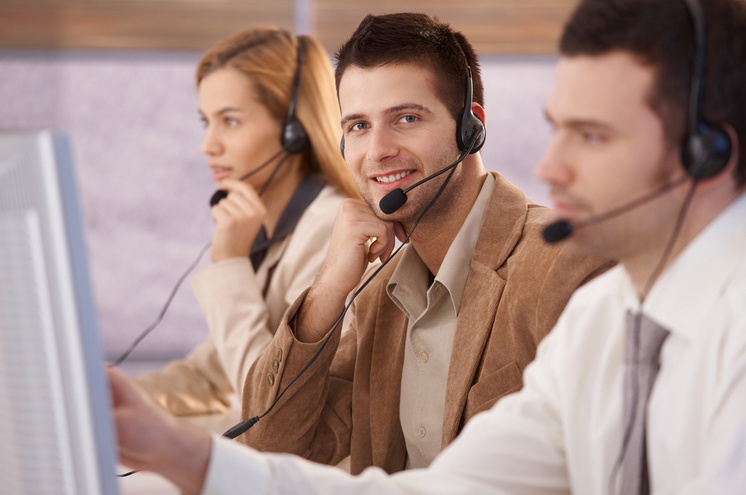 If one tries to be an employee of a dispatch trucking company, they'll pretty much do what other people normally do while finding a job. One can look at the job boards to see any truck dispatcher opening. They can also get in touch with various freight dispatchers to express their interest in becoming a freight dispatcher.
An individual would then ask them if they're willing to train them or provide an entry-level position. Most employers will ask for a high school diploma or a GED test score and experience in customer service. If the prospective employee has had online truck dispatcher training, then that would be a plus.
Moreover, working under a dispatcher company can help an individual get the right experience. As such, when they decide to start their own dispatcher company, they're fully equipped and know what to do to ensure their business becomes successful.
An Independent Dispatcher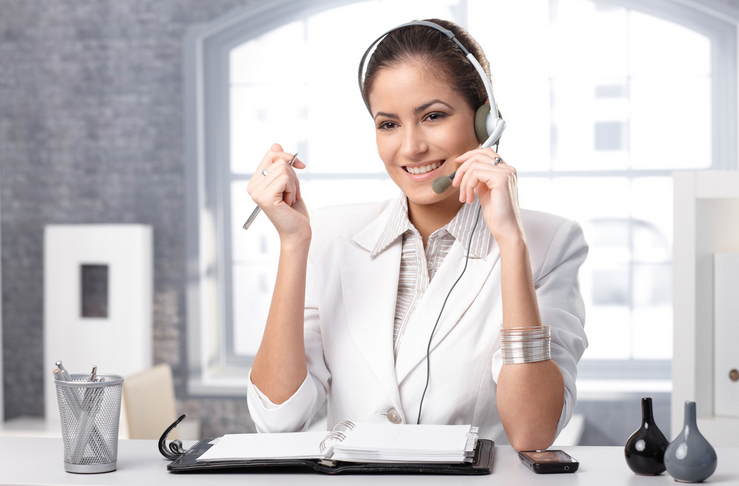 Conversely, if individuals want to become independent truck dispatchers, they must first have the right freight broker training. There are no shortcuts; they'll need freight broker training to help them understand basic truck dispatching phenomena and how to promote their trucking company.
After grasping everything through an online truck dispatcher course, one can then go ahead and open a truck dispatching company in the transportation industry. There are four steps to opening a trucking company, they include:
Register the Truck Dispatching Business
Becoming a successful truck dispatcher in the trucking industry would require finishing a truck dispatching course. Afterward, a freight dispatcher can own a business. They'll start out by registering the name of their own business. It should be short and sweet, with names like dispatching services or dispatch never missing on the truck dispatching company name.
Right off the bat, the company should tell potential clients what exactly the business does with just the name. Most truck dispatching business owners use the word truck or logistics, which doesn't really tell what the business owner does. Once a dispatcher is done with the name, they'll apply for the employee's identification number with the IRS and determine the structure of their truck dispatching business.
The freight dispatcher must also create contracts for their business. They include service agreements and dispatcher-carrier agreements. Having these documents ready allows the truck dispatcher to start working with partners immediately.
Online Presence
The truck dispatching business must have an online presence. In the truck dispatching course, a trainee will be equipped with knowledge of establishing an online presence for their business and its importance. This usually means creating a website for the trucking business and ensuring it's on various social platforms like Facebook groups, YouTube, and Twitter.
These platforms will help make a case for a dispatcher to potential clients. Additionally, an online presence will provide a business owner access to potential clients outside their jurisdiction, which their physical shop can't get. There are five things a truck dispatcher will learn during the training course concerning the website and social platforms. They include:
Homepage
As soon as visitors land on a truck dispatching website, they should've gotten an idea of what the dispatching company does. Most trucking companies start with greetings, which make clients go down the page to find out exactly what they do. While there's nothing wrong with that homepage, the five minutes are crucial for conversion; therefore, it's important to optimize them by drawing visitors in to make them learn more about the logistics department and the company at large. The homepage should also have contact information where potential carriers can reach you.
The sales pitch
A truck dispatching course will equip one with knowledge of making a successful sales pitch. The pitch outlines what exactly a freight dispatcher does and how they're different from other trucking companies in the transportation industry. In the end, potential load board carriers should be happy to partner with the dispatcher.
Known CEO
Most CEOs in the trucking industry like to hide their faces on their social platforms. The freight broker training course outlines how important it is to show potential partners the company's owner-operator. It creates a good rapport and brings out a sense of personal connections with carriers.
Fear of Missing Out
The website created should make the load board carriers feel they're missing out if they don't partner with the company. In the freight broker training course, a learner is taught how to package their message on all their social platforms such that they stand out among competitors in the trucking industry.
Testimonials
Social proof will have some influence on whether or not a dispatcher will work with a load board carrier or not. The social platforms created for the trucking company should have some testimonials of the great work a dispatcher has done. Through a freight broker training course, a learner understands why social proofs on websites are important and how they affect conversions.
While starting out the business, a truck dispatcher may not have recommendations from load-board carriers, which is understandable. These experts should, however, have some recommendations from truck drivers or freight brokers in the trucking industry who can vouch for their business.
Finding Load Board Subscriptions
Once the website is up and running, the dispatchers must find load matching their carriers. They should be able to find high-quality loads, which is done by creating a load board subscription. This subscription will allow the dispatcher to have all the information about various freight listings in the trucking industry.
The load boards are of various types, from free load boards to paid load board subscriptions. To get high-quality freight services, a dispatching company must invest in a paid load board. A freight broker training course will equip the dispatcher with skills that enable them to pick the best load board like the DAT power load board. This load board allows dispatchers to find hundreds of thousands of listed loads posted every day, meaning that a dispatcher will always get a listing that matches their carrier's needs.
Make Meaningful Connections
While the perfect load board influences the trucking company, creating meaningful connections has more impact on whether or not an individual would become a successful truck dispatcher. The freight broker training course will outline the importance of fostering meaningful relationships with carriers, shippers, and brokers. This encourages the learner to look at the online directory, where they can easily find partners to work with. Strong relationships will have a dispatcher getting clients from one of mouth. It will, therefore, get the business name out there on the market.
Finding Carriers and Loads For a Freight Logistics Business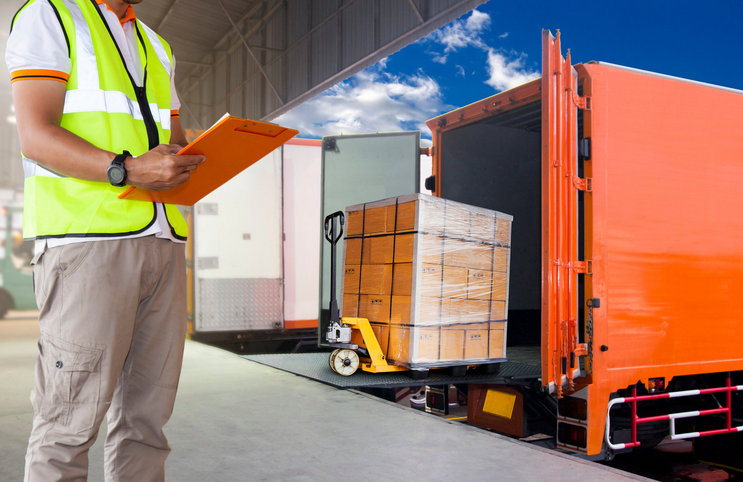 Once a dispatcher sets up their logistics business, they can now start finding carriers and load boards for their trucking company. There are various ways a dispatching owner-operator can approach this as outlined in the training course. They include:
Online directory: A dispatcher can contact potential clients and let them know about the dispatching services they're offering. If the clients need their services, they'll go ahead and hire the dispatcher.
Social media paid advertisements: A dispatching business can pay for social media ads from YouTube, Facebook, and other platforms. The process helps a business owner relay his message to his targeted audience.
Getting a factoring company to send emails from their contact lists: When a carrier working with a particular factoring company needs the services of a dispatching company, they may easily work with one their associate knows.
A dispatcher can find loads and carriers on Facebook groups meant for carriers in the trucking industry: They can easily promote their business on these platforms for free, and when potential clients in need of their services see their promotional advertisements, they'll contact them.
Once the dispatcher has carriers on board, it's time to find the first load matching the criteria of their carriers. A dispatching company can find suitable loads through load board subscriptions. Moreover, dispatchers can post trucks they're trying to fill with loads and let the software find the best match for them.
They can also conduct a manual search inputting all information needed like the features they have, the lanes, destination, among others to find the perfect loads. There are popular load boards that dispatchers can save on their searches such that, when they get listed, they'll notify a dispatcher by sending an alert when there's a perfect matching load for them. After finding a load that matches the needs of a particular carrier, a dispatcher can now start the negotiation process.
While studying the dispatcher training course, a learner is equipped with skills and knowledge of how to navigate the process of finding loads and carriers plus the negotiation process. It ensures it outlines the dos and don'ts of this process.
Running a Successful Truck Dispatcher Business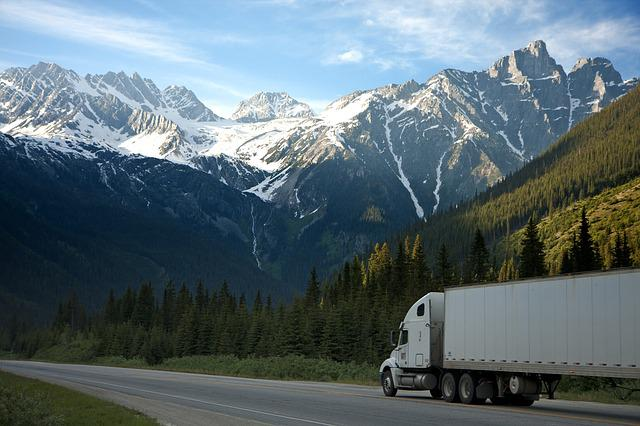 As seen, the process of starting and operating a successful dispatching business is quite challenging but not impossible. With the best online dispatcher training course, plus the aforementioned tips, an individual can successfully thrive in the trucking industry. Moreover, dispatchers may also need to find a mentor and invest in higher education to position their business in a winning strike.
A Dispatching Mentor
Having someone professional to show a learner the dispatching ropes and a person an individual can run back to when in need of advice is essential to the success of a dispatching business. Mentors hold the key to running a successful dispatcher company; therefore, if a business owner is starting out, they should make a point of finding a mentor, or better yet, the course they've enrolled in finds them suitable thriving dispatcher businesses that can hold their hands.
A mentor can't be anyone; they must be individuals running successful trucking businesses and have been making tangible strides in the transportation industry. These experts can help learners expand their dispatching business or become carriers themselves. Therefore, learners must pinpoint potential mentors to make the most out of it. They must never fail to ask any questions they have when it comes to dispatcher business.
The freight broker training course that a learner is enrolled in should act as a linkage to mentors. Learners need to easily identify mentors they can work with after completing the course. No one was born with the talent of becoming the best dispatcher; even the successful ones didn't have this knowledge. Finding guidance is the best way to be on the right track.
Invest in Dispatch Knowledge
Individuals must invest in quality education that'll equip them with the best-dispatching knowledge and skills. A learned dispatcher and an unlearned dispatcher will operate their business differently. The learned dispatcher has a better chance of ensuring the business continues to make profits and not merely survive.
Therefore, the freight broker training course an individual enrolls in should go beyond the basics when it comes to dispatching knowledge. It should give them enough insight and skills that a learner can implement into their business. A good course should, therefore, be all-around, covering a myriad of factors and not just basic knowledge. Here's what a learner should look for in an independent dispatcher training course.
Available Resources
The training course should have all dispatching reading materials, including video tutorials that'll make a learner feel like they're in the traditional classroom teaching setup, readily available tutors who can ask questions at any time, and books for references. Moreover, the course should outline every part of starting a dispatcher business like creating a website and finding carriers plus loads.
Routinely Cats Preparations
The course must have some routine cats before the main exam to test what the learners already know. This will help them know where they need to concentrate more when reading. They'll, therefore, put more effort into these areas. A dispatcher can ask questions and read more on their weak areas to fully grasp everything before sitting for the final exam. The tutor should also be readily available to walk the learners through questions they've missed.
Linking to Mentors
A student fresh from the classroom may never know where to go to find mentors who can hold their hands when operating their business. The online courses may know of students who took their courses and are happily thriving as carriers or dispatchers in the trucking industry. They can link new learners starting their new careers to help them throughout their process.
Final Thoughts!
Any individual wishing to become a dispatcher, either by working under a dispatching company or starting their own dispatcher business, will find the above tips very helpful - the first step to becoming a successful dispatcher is to get the right knowledge. There are many courses an individual will find online; select one that meets all the criteria mentioned above. We have tried and tested the top courses online and highly recommend DispatcherTraining.org