It appeared as if Manny Bowen's tumultuous Penn State career had come to an end back in January, but a cryptic Instagram post has fans wondering.
Could the redshirt junior linebacker be back in the blue and white this upcoming season?
As of Wednesday afternoon, Bowen's status is still up in the air. The Barnegat, New Jersey native was on campus for the entire spring semester and is still enrolled at Penn State, according to the university's student directory. Rumors that Bowen could rejoin the Nittany Lions have been swirling for far longer than just the past week, too.
However, Penn State hasn't come forward with an official statement, Bowen was nowhere to be found on the Nittany Lions' latest roster update this past Sunday and the team currently sits exactly at the maximum of 85 scholarships. That means he'd either have to walk back onto the team or a current scholarship player would have to transfer out.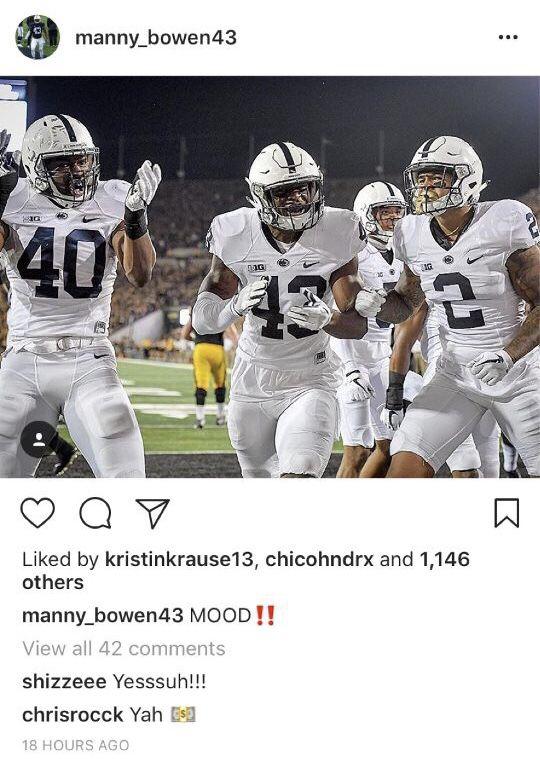 Like Bowen's status going forward, Penn State's linebacker group faces plenty of uncertainty and it's hard to ignore the gaping hole in the middle of Brent Pry's defense.
Whoever starts at the MIKE position this upcoming season will do so not having played the position at much length at the collegiate level, or in Micah Parsons' case, ever before.
While Parsons and fellow freshmen Ellis Brooks and Jesse Luketa are bound to contribute in a massive way down the line and have impressed this spring, experience and leadership are perhaps the two most important positions at the MIKE position.
Koa Farmer and Cam Brown certainly possess the experience that the aforementioned freshmen don't, but each are at their best on the outside. Redshirt junior Jarvis Miller will also contribute this season but is still relatively new to the position and like Farmer and Brown, is more suited to play on the outside.
Enter (or re-enter, for that matter) Bowen: who is by far the best candidate to replace Jason Cabinda as the general of Pry's defense.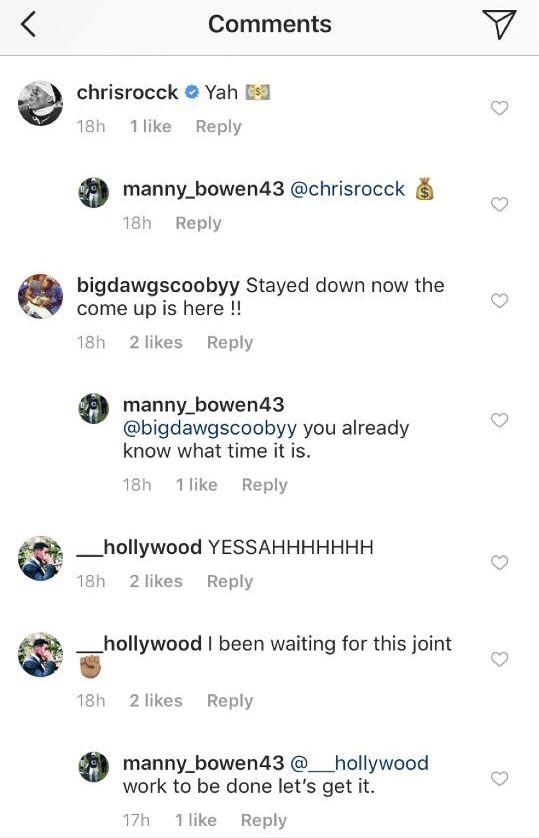 While Bowen's past troubles shouldn't be ignored, neither should his success on the football field. I thought he was the blue and white's top linebacker last season, and with some transition on the defensive line and at safety, his veteran presence is needed in a year in which Penn State hopes to compete for a Big Ten and perhaps even a national title.
There's no doubt that Penn State would benefit the most from Bowen's presence this upcoming season, but it could provide a boost in the future as well.
Parson is as dynamic of a defensive talent as Penn State has ever seen, but based off of James Franklin's comments at the end of the spring, it sounds like the former five-star recruit would be best suited to wreak havoc at the SAM or WILL position, or even at defensive end as a freshman.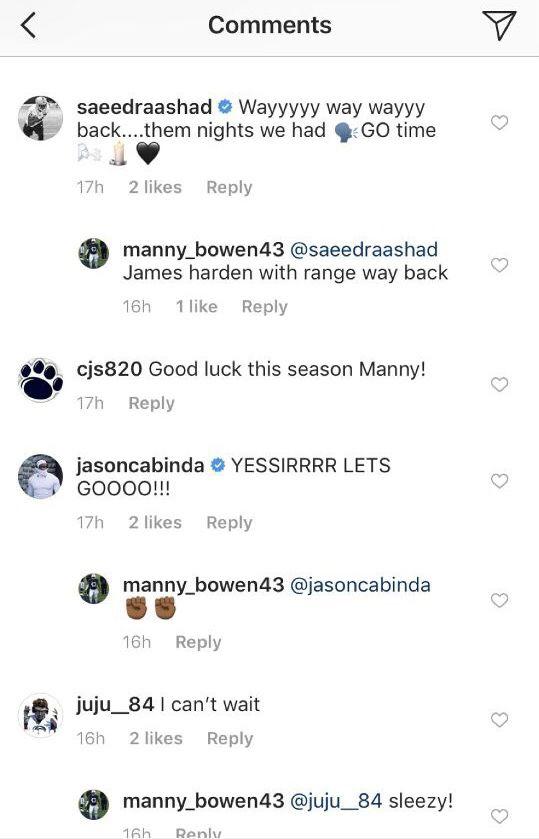 This is a luxury that Franklin probably wouldn't have without the potential addition of Bowen, who could help ease Parsons, Brooks and Luketa into their respective positions.
It's mostly unknown what exactly Bowen did to lose his place on the team, and it's possible that he's burned one too many bridges with the Nittany Lions to make a comeback. But based off of the comments on his latest Instagram post, it's rather evident his former teammates would gladly welcome him back onto the team.
He'll have to earn back his place but if he does, there's no reason he shouldn't be leading Pry's defense onto the field on Sept. 1 at Beaver Stadium.
And if he does, there's no denying that Penn State will be better off for it.