"Unrenovated," "run down" and "trashy" — words used by Penn State students to describe what it's like to live at Pollock Halls on the University Park campus.
However, Penn State's lack of accessible knowledge on the housing demographics within these areas leads some to speculate how students are placed into residence areas, especially in "run-down" Pollock.
One quick look at the Penn State admission site shows many of the university's demographics — everything from incoming student academic ranges to gender to the number of undergraduate students at University Park. Those interested in learning more about Penn State's statistics can find these numbers with ease.
At the bottom of its homepage, the site also shows the broader racial and ethnic diversity at Penn State.
According to the undergraduate enrollment from 2018-19, 64.95% of students were white, which subsequently marks the university as a predominately white institution — an institution of higher education made up of 50% or more enrolled white students.
Also available for the public to view are the percentages of the university's racial demographics. In 2018-19, the student population was 9.36% international students, 7.65% Hispanic/Latino, 6.4% Asian American and 5.63% African American.
While it's easy to find some statistics for on-campus residence halls — which every undergraduate student is required to live in for their first year on campus — a prospective student looking for racial demographic information will come up with nothing.
With no university data listed anywhere, these accusations of Penn State placing its students of color in one area continue to fly — vocalized by many people of color as they find communities of their own, away from the housing environment, like the Paul Robeson Cultural Center.
After going to the Achievers weekend sponsored by the Student Minority Advisory and Recruitment Team, alumna Trystn Murphy expected Penn State to be much more diverse than it was and that her freshman dorm in East Halls would also be filled with students from multicultural backgrounds.
But she was the only Black person on her floor — an experience that became isolating fast.
"I looked into transferring to Rutgers, but I would have had to start all over. I had already spent $45,000 to be here, so I stayed," Murphy said. "I focused on SMART because that's where all the other people of color work, and then I found the PRCC."
The PRCC is home to many of the underrepresented student population at Penn State — a place for students to be with friends, socialize and surround themselves with those who have similar life experiences, according to Murphy, who said once she found the center, she found her community.
But Murphy said housing remained an issue — that the "segregation situation" on campus was real.
"My impression of Pollock is that that's where the people of color were," Murphy said. "If you wanted to be around Black people, you [wanted to] be in Pollock. And every other housing area East, West, South, [that's] where the white people were."
Murphy noted there's not enough housing in Pollock to house all people of color but asked: "Is it such a coincidence that the majority of the people of color live there?"
Not only do students feel a higher ratio of people of color on campus live in Pollock, but additionally, one of the Specialized Living Options on campus that houses marginalized students is the Bunton-Waller Scholars Program — in Pollock.
The Bunton-Waller scholarships are awarded to students from diverse backgrounds with high performances in academics.
On top of the already diverse environment in Pollock, adding these SLOs to the mix blurs the lines even more.
Bunton-Waller fellow Tilly Garcia lived in Beaver Hall during her first year at Penn State. Though fellows usually live on the seventh floor, Garcia was placed on the fifth floor in the Discover House.
"I was lucky; I came into college already with a diverse community [around me]," Garcia (junior-criminology) said. "I would see people with my skin color and know that was because of the scholarship and the buildings associated with POC — there was this sense of community."
Garcia said though there were benefits to coming into Penn State naive to the broader experiences of people of color in on-campus residence halls, there was also this double standard, especially as East Halls continued to get renovated first.
Pollock Halls isn't expected to begin renovations until at least 2024, but delays are likely to occur as the renovations were expected to begin during the 2021-22 year.
Garcia said though she feels Pollock is a mixing pot of diversity, she thinks West is based on major, compared to race; South becomes more diverse after the first year except for the sorority floors, which are generally considered to be predominantly white; and East holds the most white students on campus.
"I mean there's a reason [students] call [Pollock] 'the trenches,'" Garcia said. "Even athletes used to live in Pollock and Beaver, and now they live in East."
Working as a SMART tour guide, Murphy said she would tell prospective students to go to Pollock if they wanted to be around people who look like them.
"If you put all the housing options [for people of color] in one place, that's where all the people are gonna flock," Murphy said. "I think [Penn State doesn't] want to release the demographics because it would be too obvious, they [would] have plausible deniability."
According to Residence Life Senior Director Mark Rameker, room assignments are completely randomized and not based on when a student accepts their offer of admission.
However, Rameker said there are "other variables that must also be taken into account." These variables include SLOs — now officially called Living Learning Communities — roommate requests, scholarships, athletes and sororities.
But, Murphy calls Penn State's lack of transparency "suspicious."
"Especially since Pollock is not the nicest housing by far," Murphy said, "they're putting people of color in [a] housing area that is known to have roaches and rats, [the data would] show that."
Though these housing differences have been in discussion for a long time, newfound interest in the topic picked up in 2020 when an Instagram account @black_at_pennstate, created amid Black Lives Matter protests in summer 2020, shared anonymous student stories about their experiences in residence halls.
Prior to that, the only other public online post about student concerns on housing comes from a Presidential Leadership Academy student blog from spring 2019 labeled "The Pollock Projects."
In the post, the author, a PLA student, discussed her experience as a resident assistant in Pollock and a conversation had with a resident who once told the author that students called the combination of Wolf and Ritner the "Pollock Projects" due to the high representation of minoritized students within just two residence halls.
"The image of Penn State is that we're a community, a whole family, and it's like, 'Yeah, we are a big family' — if you're white,' but 'We Are' doesn't really apply to people of color," Murphy said.
In February 2022, it was announced that Penn State's University Park Undergraduate Association would create a survey on housing discrimination for first-year students.
Student Body Vice President and former Chair of the Committee on Justice and Equity Carter Gangl was part of the team that developed the original survey, "spearheaded" by creator Giani Clarke, chair of student life.
According to Gangl (senior-psychology), Clarke brought this concern to the committee on justice and equity and proposed that UPUA begin investigating after he noticed a lack of diversity in East compared to the amount of diversity in Pollock — almost the "segregation of the student body."
"We talked about what would be the best way for us to measure student experiences," Gangl said, "how students may have ended up in [one housing situation] versus [another one], especially because East now being renovated is a lot more expensive than Pollock or South or West."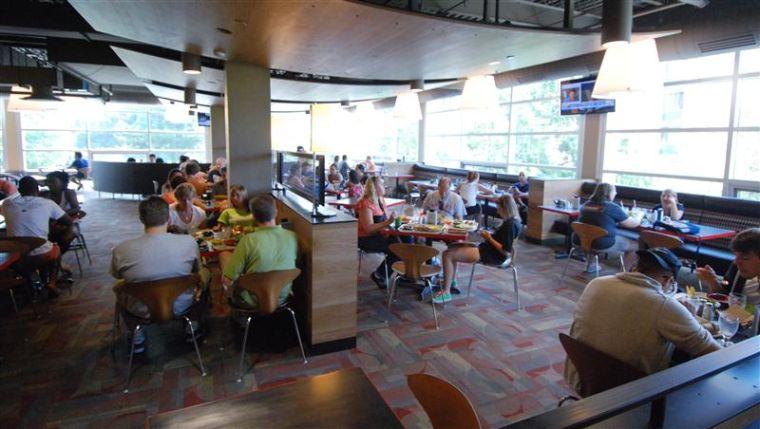 To put this price difference into perspective, a normal double unrenovated at Atherton Hall in South would cost $3,687 a semester, compared to a renovated dorm, such as Earle Hall in East, which costs $4,160 a semester. The price difference is over $1,000 for students living on campus for an entire school year.
Gangl said the committee began collecting data on race, ethnicity and sexual orientation, as well as how much students may want to spend on housing and how that could play into where a student would be placed in housing.
As they began bringing the data to administrators, Gangl said the group realized the survey was lacking key information surrounding the impact of socioeconomic status and SLOs, such as why Bunton-Waller fellows were placed in Pollock in the first place, and an overall lack of validity due to only a small percentage of minoritized students responding to the survey.
The Collegian reported in an editorial from 2021 that the randomized placement Penn State claims it uses for first-year students may be "affected by early decision admissions on a first come, first serve type of basis."
However, the editorial noted this process is usually associated with wealthier, white backgrounds.
The impact of socioeconomic status is still not fully known but could be another part of this housing equation yet to be addressed, according to Gangl.
Upon this realization, the committee decided to scrap the entire survey. The results are also locked, according to Gangl.
"We realized that for our concerns to really be heard by administration, we [needed] to make sure that [the] survey is sound, not only in what it's asking but also [in] its validity," Gangl said. "It's unfortunate we had to go through the whole process, but it was a really good lesson."
According to Gangl, the group has already begun creating the new survey, emphasizing collaboration with other organizations like the Tri-Caucus as well as administrators.
"One of the biggest [goals] is making sure that we are distributing [the survey] more," Gangl, who said the committee is working with the PRCC and its interim director to find ways to directly incentivize students to participate, said.
This time around, hopefully with a partnership with Penn State's head of surveying, according to Gangl, the committee can have the survey created and sent out to student emails.
But questions still remain. During conversations with Student Affairs leadership, Gangl said an upper administrator told the committee Bunton-Waller scholars were allegedly offered housing in East, and they denied that upgrade to remain in Pollock.
However, according to Remeker, "LLCs that were relocated from East Halls because of renovations have been asked and have indicated they did not wish to return, as they liked the closer proximity to central campus and wanted to have a role in any future renovation planning in their current location."
Remeker said Residence Life staff members are "very conscious of the importance of belonging in a living community and on campus, and so not only make periodic check-ins of LLCs' living space, but also have focused a large number of programs on [diversity, equity, inclusion and belonging] in the residence halls."
Students who have concerns have "many avenues to discuss their specific situation and learn about possible options or resources," such as through residence coordinators, the Housing Assignment Office, the Association of Residence Hall Students or an LLC adviser, Remeker said.
"There's a deeper, more systemic problem here," Gangl said.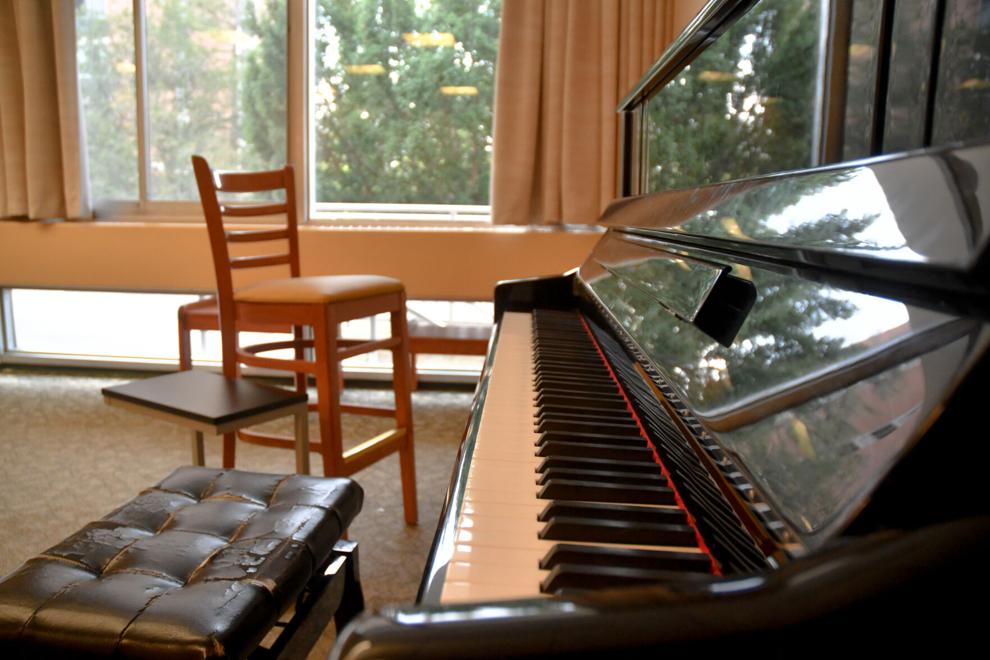 Though many experience the benefits of living in Pollock dorms, Michaeya Brown said not every person of color has the same experience.
"Certain buildings hold certain demographics," Brown (junior-telecommunications) said. "I'm a Black woman, but on my floor, even in my building in Pollock, there were no minorities."
Brown said it would have been helpful to be able to see any data at all prior to requesting housing.
"Penn State also hosts a housing fair; there is no reason not to put an emphasis on the statistics then," Brown said. "Doing my own research, while valid enough, isn't something I should be doing."
Gangl said the survey is not the final solution. Instead, it would serve as an "index," providing a better perspective into student attitudes toward this topic.
"We want this survey to provide the data to then be able to go to the administration [and say], 'You're segregating students, that's a problem, now address it,'" Gangl said.
Ideally, Gangl said the committee hopes to use the data as "leverage" to get the university to take action steps. They're hoping to have the survey results back before 2024.
"I've heard this conversation since [my freshman year], which was back in 2019," Gangl said, "students feeling like housing is segregated and that they purposely put BIPOC students in Pollock — and I'm not the only one. Now, it's time for that to change."
RELATED
Shoba Wadhia doesn't make a habit of taking her foot off the gas pedal.