Marion sat in the library, intense pain filling her chest, her head pounding and nausea intensifying in her stomach. She thought she was having a heart attack.
She had been writing notes down when the sick feeling came on all at once, the symptoms appearing one after another within a span of two minutes. She suddenly became lightheaded and experienced tunnel vision before she fainted back into her chair.
In less than five minutes, the awful sensation disappeared as quickly as it had arrived.
She returned home and quickly fell asleep. When she woke the next morning, she got out of bed and immediately fell back into it. Her experience in the library had wiped out all of her energy.
That morning she called her mom, who told Marion she should visit Penn State's Counseling and Psychological Services — a mental health clinic on campus that Marion, then in her first semester, had never even heard of before.
Still convinced she had a heart attack, Marion first saw a doctor at University Health Services. After an EKG assured her that her heart was fine and she was in good health, the doctor also referred her upstairs to CAPS' offices on the fifth floor.
A doctor at CAPS confirmed that Marion had a panic attack. Just a few days before she planned to return home for Thanksgiving break, she was told to see a doctor at home. She was eventually prescribed anti-anxiety medication by her doctor and told to seek counseling services at Penn State.
However, for some students like Marion, receiving immediate counseling services at Penn State is easier said than done.
---
When Mary Anne Knapp, a clinical social worker and the outreach and consolation coordinator at CAPS, was asked what she would like to see happen to CAPS within the next five years, she answered without hesitation.
"Increase staff," Knapp said, leaning forward in her chair and raising her voice. "Enough so that supply and demand could be equalized a little bit more in terms of hours available to see students."
CAPS prioritizes who is taken in for individual counseling, Knapp said. For example, someone who is suicidal, was sexually assaulted or is hearing or seeing things that aren't there, will not have to sit on a waitlist for an appointment.
But this means that those who are not experiencing a crisis and have moderate levels of distress are put on a waitlist, which can be as long as a few weeks once appointments start to fill up around October.
Marion returned to CAPS the following spring, only to find it was fully booked. She was instead referred to a graduate student at a clinic run by the College of Education. While she was glad she was able to release all the thoughts she had been keeping bottled up, she didn't find it helpful to speak to someone who was still learning themselves and was unable to provide her with real advice.
"It was really frustrating, me talking to someone nodding their head for an hour," Marion said. "I thought, after that point, if I see any psychologist after this, it will never help anything. It will never change."
During that spring semester, she had four or five other panic attacks, the worst one during an exam. By the time it ended, she had lost all memory of the past couple hours and she didn't know if the Scantron she was handing her professor had anything written on it. She returned to CAPS, which contacted her professor, allowing her to retake the exam.
But Marion still wanted help and would have to wait until she returned home for the summer to be able to receive counseling. She found her counselor at home very helpful, but she was worried about returning to a stressful school environment.
After a semester of waiting, Marion was able to see an individual counselor at CAPS for six weeks when she returned to school this past fall. At the same time, she attended a group therapy session that focused on anxiety. She said she found both experiences immensely helpful.
That fall, Marion had no panic attacks, and hasn't had one since the summer.
---
Knapp, who has worked at CAPS since 1984, graduated from Penn State herself in 1972. When she was an undergraduate, she said the mental health center was more a blend of career and personal counseling with only a couple of psychiatrists.
Now, CAPS boasts 27 full-time equivalent staff members, which last year served approximately 3,650 students with over 30,000 clinical service sessions per year, Senior Director Dr. Dennis Heitzmann said.
Last year, CAPS offered 126 outreach programs, which saw approximately 10,000 participants.
Still, the numbers are not enough.
The International Association of Counseling Services recommends the minimum staffing ratios should range from one professional staff member, excluding trainees, to every 1,000 to 1,500 students, depending on services offered and other campus mental health agencies.
For Penn State's 46,606 students, that would mean a need for 31 to 46 staff members.
"I realize that that's not realistic," Heitzmann said.
Heitzmann said the services CAPS provides are primarily focused on individual counseling — the costliest service the center provides. CAPS strives to be as efficient as possible, providing clinics and group therapy sessions throughout the semester in order to reach as many students as possible. The center also focuses on brief counseling instead of long-term counseling, allotting students six free sessions and an additional three $15 sessions before they are asked to seek help from off-campus counseling services.
However, students may still find themselves stuck when trying to seek off-campus help. Heitzmann said by mid-October every year, many community providers CAPS tries to refer students to are all booked up.
"It would be different if there were a large metropolitan community out there with a lot of providers," he said. "We would stay ahead of a waiting list because we would always have option for the students, but they're just not out there."
Heitzmann said he speaks with administration frequently, and pointed to Vice President for Student Affairs Damon Sims as CAPS' "champion with the administration," in terms of expressing its needs and helping to deliver enhancements to the center.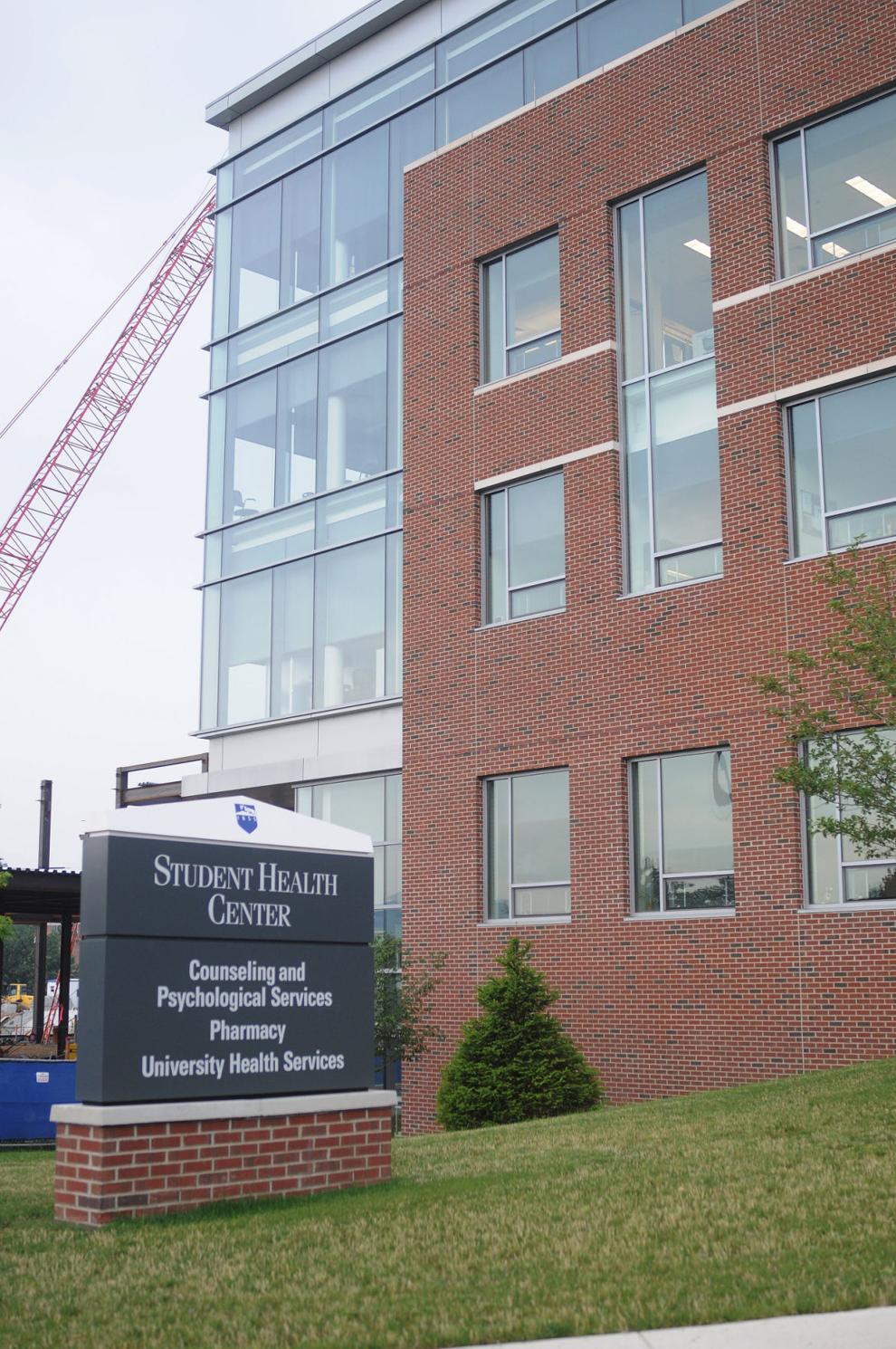 Sims said via email he interacts with CAPS staff regularly, if not daily, along with senior leadership of the university to define the center's growing needs and the resources required to meet them.
In order to improve CAPS' services, he said the university must reduce wait times for appointments, pursue creative ways to limit the growth in mental health concerns among students, amplify awareness of these concerns and give students, faculty and staff the understanding required to intervene and provide help to students in need.
He said some of the answer will be found in increased staffing and new ways to use technology and outreach, but the university also must work to help students be active in managing their issues.
"Students who are challenged by mental health issues will have a hard time succeeding to the extent we and they expect," Sims said. "And those mental and emotional wellness concerns can have a profound impact on the success of those around them, both in the classroom and beyond. Addressing these concerns must be central to all we do in Student Affairs … Few things we do are as significant."
There have been some very important enhancements to staffing, Heitzmann pointed out. In 2014, CAPS received $300,000 in funding from Penn State, which allowed them to hire five new staff members.
"Despite all that, we're still always behind the curve in terms of providing immediate services for people who walk in the door," he said.
There's also the added problem that even if CAPS were to add staff members at this moment, there would be no place to put them. Without enough space left on the fifth floor at UHS, CAPS was forced to rent space on Calder Way, where six staff members are currently assigned.
Heitzmann said he has his eye on a few places on campus that would allow for all employees to remain in a more central location, but other groups are vying for them as well.
Heitzmann often collaborates with what he calls his favorite work group, the Big Ten Counseling Center Directors. He and the other directors often share ideas and advice, and he consulted with them about opening up the satellite office on Calder Way.
He said he used those in a similar situation as a guide because they had already been in his situation, "and I think our administration is most sensitive to where we are vis-à-vis the other campuses in the Big Ten."
---
Ramon Guzman, Jr., senior director of the Class of 2016 Gift Campaign, spent weeks encouraging students to vote for one of the class's three options — a mural celebrating diversity, a mosaic showcasing Penn State's pride or an endowment to CAPS.
But when it came time for him to vote, Guzman (senior-education and public policy) said his own vote was "a very, very strong split" between the mural and the endowment. He wanted to vote for something that the class could stand for proudly.
As someone who once attempted suicide and has utilized CAPS himself, Guzman ultimately decided that would be the endowment.
"I wanted to have that experience that at least my class did something that was not just something we can take a picture with," Guzman said. "Our picture … is seeing students be happy."
Guzman said the endowment fund received overwhelming support for the class gift choice, and this year had stronger participation than ever before. Generally about 1,500 students vote in the campaign each year, but this year saw over 1,600 student votes.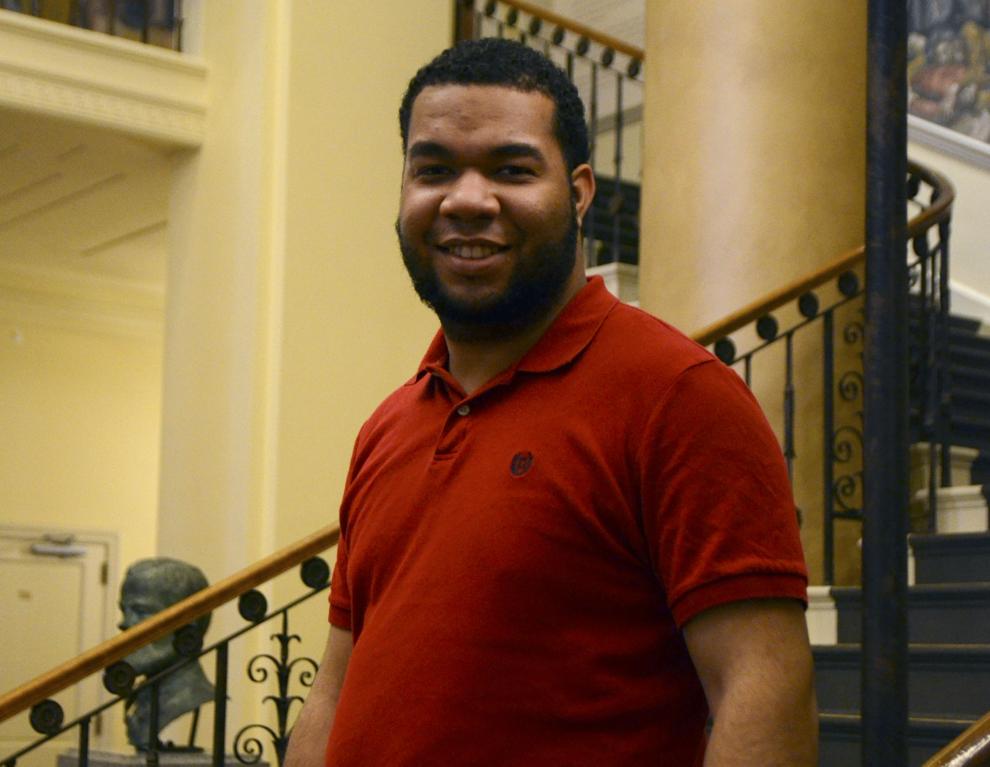 The endowment will provide CAPS with funds each year, taken from the interest of what the class gift campaign raises. To be considered an endowment, the gift must raise at least $25,000, and the campaign is already very close to that, Guzman said.
But Guzman and his team's personal goal is for the gift to reach six figures with $250,000 raised.
Guzman fears, however, that despite the increased turnout for the class vote, this year's gift will raise less money than usual.
The bulk of funds from each class gift is usually taken from students' general deposit — the $100 entrance fee every student is required to pay, which Penn State holds until they graduate. Unless a student has outstanding fees, once they receive their degree, they have the option of having the fee returned to them or donating it to their class gift.
But due to the new LionPATH system, those who graduate after May 2016 will now have their entrance fee deposited into their last semester's bill as if it were a grant. This means those in the Class of 2016 graduating in August and December — as well as every future class — will have to donate to the class gift out-of-pocket.
While anyone can donate to the class gift up until December, Guzman said students donating their general deposit has been the easiest and most substantial way the class gift has been funded.
"The fact we don't have it anymore for the August and December grads truly affects the campaign and diminishes the possible efforts we can do and the possible gains we could make by having these available funds," Guzman said.
Now, the Class Gift Campaign is pushing as hard as it can for more donations. They've begun partnering with different organizations, including the Penn State Interfraternity Council/Panhellenic Dance Marathon, to give students the option of splitting their general deposit between two causes.
Heitzmann said one of the capstone experiences of his 30-plus years as director was watching the Class of 2016 gift being awarded to CAPS.
"The legacy of the Class of 2016 will be that their dollars will be helping students have better experiences at the university, because of the support they're giving to the university counseling service," Heitzmann said. "That to me is beyond dollars. It's perhaps the most important statement students have made about the value of counseling services in their community."
When Emily McDonald took office as the University Park Undergraduate Association president in April, she said mental health improvement would be one of her main initiatives. In the past year of her presidency, she said the student government has tried to increase mental health awareness as well as funding for CAPS.
"I think CAPS is successful for what it is able to do, but I think it needs to be able to do more," McDonald (senior-international politics) said. "But I don't think that's necessarily in their court."
CAPS is doing the best it can for students, McDonald said, but it is a daily struggle for them due to what she described as the administration failing to provide CAPS the resources it needs. And while every department wants more resources, she said she thinks CAPS is crucial to a student's university experience and ability to succeed.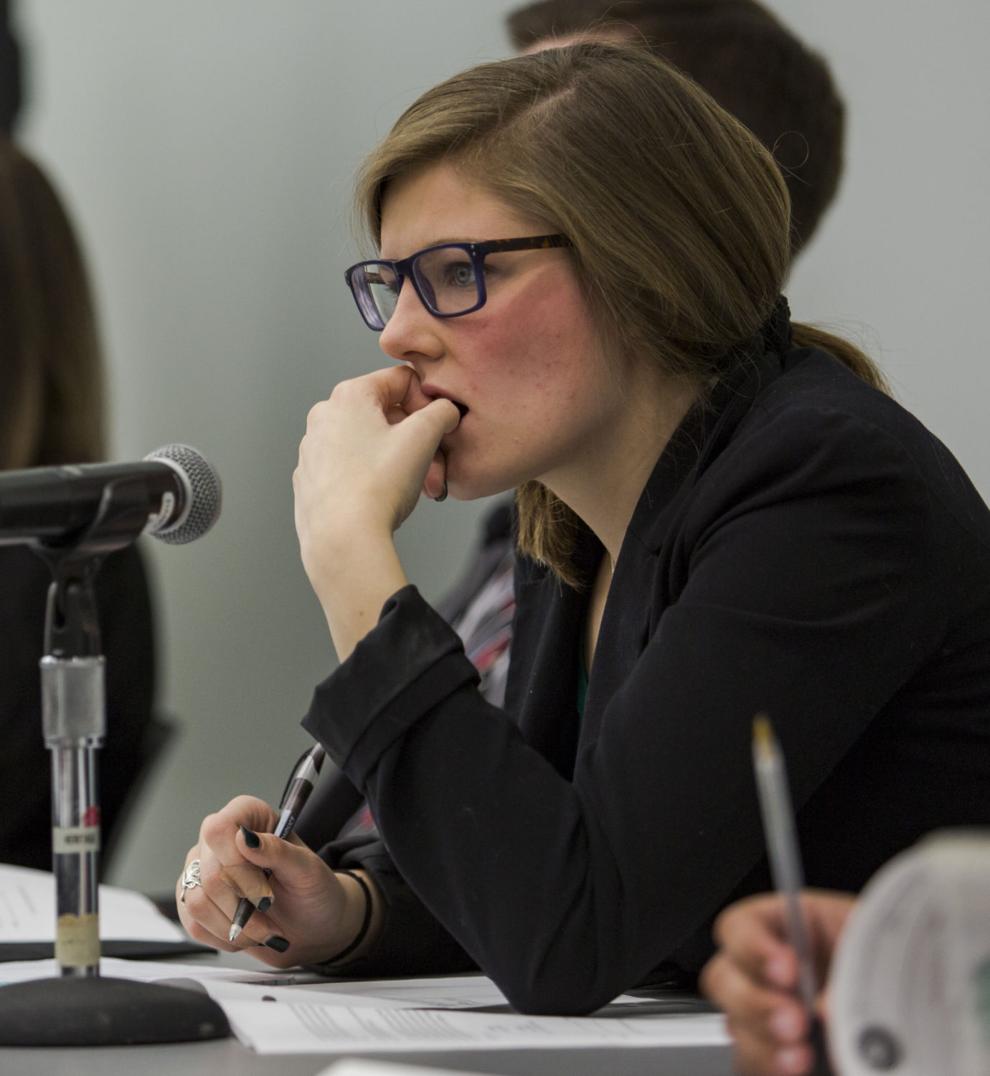 UPUA first tried to form a mental health task force akin to last year's sexual assault task force and the current greek life task force. However, McDonald said Old Main was apprehensive to having a third task force.
Instead, UPUA settled for continuing their Mental Health and Wellness Roundtable, which meets throughout the year to plan Penn State's annual Mental Health and Wellness week held in November. Students from Active Minds, student governments and organizations, as well as representatives from CAPS and the Center for Women Students work to put together the week, which focuses each day on a different aspect of mental health.
Now UPUA is working with administration on two mental health-related initiatives — the creation of a new fee board structure and a mandatory change to syllabi.
The potential new fee board would allow students to propose adding or dropping fees, McDonald said. This means if there is an interest toward a mental health fee, a certain amount of money from each student activity fee could go to CAPS.
McDonald said the proposal has received a positive response from both administration and students, and she believes there is a large chance it will be implemented in either the fall of 2016 or 2017.
UPUA is also working with the Faculty Senate to have mental health resources such as CAPS placed on every student syllabus, another initiative McDonald said received positive feedback. She said the new syllabi will hopefully be implemented in fall 2016.
"I think [mental health] is definitely on the radar of administration right now," McDonald said. "But I don't know if it's something being carefully reevaluated every year: where we stand, where we could be and where we should be."
---
Locations of counseling services in State College
As the President of Active Minds, a mental health awareness group on campus, John Wehler has worked closely with CAPS to try to raise more funding and awareness for the services.
Wehler said many members of Active Minds have visited CAPS. However, he said the members' feelings toward CAPS are mixed among the group, with many looking for alternatives because they don't want to sit on a wait list or attend only a limited number of sessions.
"Sometimes people are deterred away from CAPS because they hear the wait time is pretty bad, there's not enough counselors and you'll wait forever," Wehler (senior-psychology) said. "I think they do as much as they can, honestly, but they can only do so much."
Wehler has never received services from CAPS himself, but he attended counseling at West Chester University, which he attended for two years prior to transferring to Penn State. After losing an uncle to suicide, finding out he was adopted and then leaving his family to attend college, all within a span of a few years, he developed depression.
"It honestly feels like you're walking a mile with a backpack full of bricks," Wehler said. "It's easy at first and you can do it. After a while, it bogs you down and bogs you down and you get tired and stop."
Activities he used to enjoy, such as playing basketball, working out and watching TV, suddenly gave him no pleasure at all. He said instead he would lay in bed all day, hoping that he would be able to sleep away his depression. By his sophomore year, he debated dropping out of school.
"I was the bullheaded strong person that could deal with it myself and I didn't want to talk about everything," Wehler said. "I figured I could just figure it all out on my own. But you can't figure it out on your own. As much as you want to, you can't do it."
After breaking down during class, his professor urged him to visit the counseling center on campus. He credits her and the following weeks of counseling with saving his life and encourages people dealing with mental illnesses to seek help as well.
Active Minds is currently in the process of writing a letter to administration asking for a stronger focus on mental health, Wehler said. He added he personally would like to see a freshman seminar class on mental health implemented, or a requirement that all students attend a workshop similar to those CAPS offers.
The letter is one of several campaigns Active Minds has implemented in its five years of existence at Penn State with the goal of gaining attention from Old Main.
"It's kind of a push and pull type feel where you have to keep pushing, and they'll keep pulling," Wehler said. "I think eventually we will finally get to them. I don't know how long it will take, but I think it's a good campaign to keep up."
As for the future, Heitzmann said he wants to see a continuation of interest and support from students similar to those who voted for the endowment. He also wants another space on campus that could house about another 10 staff members, allowing them to bring those working on Calder Way back to interact with the rest of the staff as soon as possible.
And, of course, additional staff members.
"It's pretty fundamental needs we have here," he said.