We've all been there — we get a text from one or more parents driving up to see us, saying they can't wait to see what "a day in the life" is like at Penn State.
But a "day in the life" isn't exactly glamorous. What if you want to show your family something better?
There are plenty of places to take your family when they come to visit for the weekend. From free walks in the Arboretum to dinners that you wouldn't be able to get to on your own, this list examines just a few of the possibilities.
American Ale House
American Ale House, located at 821 Cricklewood Road, is a fun getaway from downtown life. For people without a car, having your parents drive you there can be a treat.
American Ale house is owned by the same people who own Champs, Local Whiskey and Phryst, and it brings a unique twist to this location.
Its menu is described as "an ever-changing menu celebrating and inspired by the best of each season," according to its website. And for the 21 and older crowd, there's a full bar featuring cocktails and beers on tap.
Also hidden in the restaurant is a piano bar — again for the 21-plus crowd — that offers live music.
American Ale House is open 11 a.m. to 10 p.m. Sunday through Thursday, and 11 a.m. to 11 p.m. Friday and Saturday.
Cafe Alina
Cafe Alina, located at 421 E. Calder Way, is hidden on a popular downtown side street and features Pakistani cuisine.
But while Cafe Alina is perfect to bring your family to, I would be remiss to not recommend the student specials for any other day of the week.
Cafe Alina serves up classics like butter chicken and chicken tikka while showcasing some more unique dishes like Lahori fried fish and a fantastic chicken charga.
The restaurant also features what it calls "international coffee and tea culture," including authentic drinks like a hot chai.
For students looking for a more unique option, Cafe Alina is the place to go, and it's open 11 a.m. to 9 p.m. Tuesday to Saturday, and 11 a.m. to 6 p.m. on Sunday.
The Corner Room
For students trying to show their family the true Penn State experience, it's hard not to think of The Corner Room, which has served food in downtown State College since 1926.
The phrase "Meet me at the Corner" has become a quintessential staple for Penn State students and alumni.
Although it's been called The Corner Room since 1926, it started as Jack's Roadhouse in 1855 — the same year Penn State was founded.
From pancakes for breakfast to burgers and milkshakes, you can find it all here.
The Corner Room serves breakfast, lunch and dinner 11:30 a.m. to 8:30 p.m. Wednesday and Thursday. From Friday through Sunday, the restaurant is open from 8 a.m. to 3 p.m. for breakfast and lunch and 3:45-8:30 p.m. for dinner.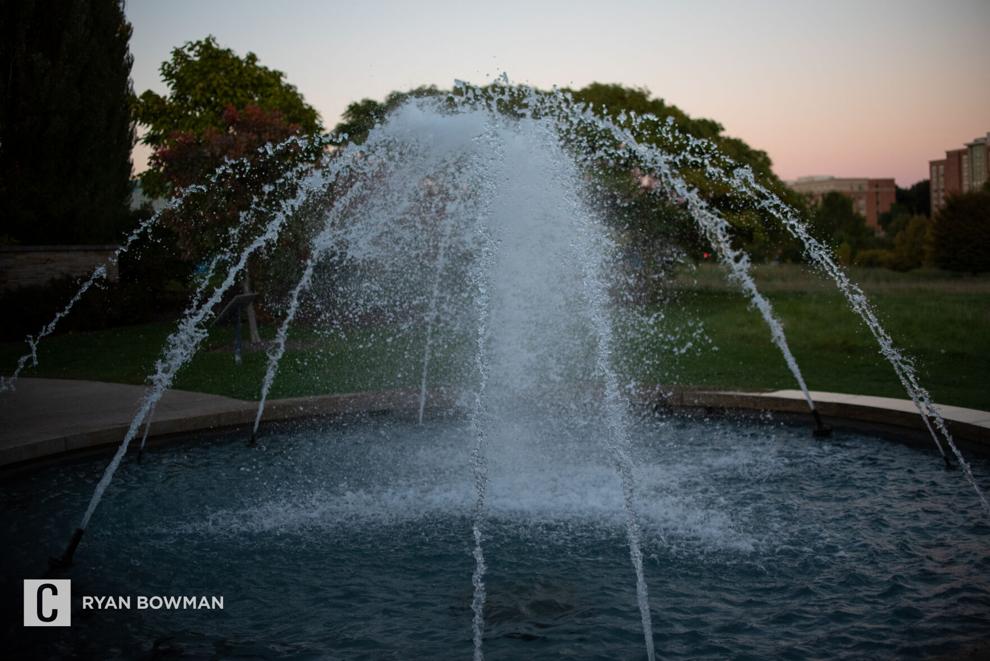 The Arboretum at Penn State
The Arboretum at Penn State is a must-see for all family visits. Located at East Park Avenue and Bigler Road, there are events and natural landscapes to see year round.
With 370 designated acres of land set aside for the Arboretum, there's a lot to do — including visiting the H.O. Smith Botanic gardens and the Pollinator and Bird Garden.
Behind that, there are miles of forest paths to hike and walk through at your leisure.
"The mission of The Arboretum at Penn State is to engage the academic strengths of the university in promoting scholarship and education about plants and their history and importance on Earth," according to its website.
And if you catch the Arboretum at the right time of year, you can attend one of the numerous events it holds, including the Pumpkin Festival and the Winter Lights display.
2000 Degrees
Although not free, 2000 Degrees has been a paint-your-own pottery shop located at 202 W. College Ave. in downtown State College since 1999.
All pottery ranges from around $4 to $79, but according to its website, its most popular items average about $12. It also has a $6 hourly free for anyone above 13 with a maximum payment of $9.
Once you and your family finish up, you can come back in 3-4 days to pick up the artwork that is now food safe and dishwasher safe.
2000 Degrees opens at 11 a.m. every day — except 10 a.m. on Saturday — and closes at 8 p.m. on Sunday, 9 p.m. on Monday through Thursday and 10 p.m. on Friday and Saturday.
Mount Nittany
Hiking Mount Nittany is a classic activity for students, families and clubs alike.
The Mount Nittany Conservancy conserves more than 800 acres of land and has over eight miles of paths and lookouts for you to hike across the mountain.
When you get to the top, you can see Happy Valley stretched out below.
There are many more places to explore and go with your family, but I have just named a few. The next time you get that text and you need something to show your family, this list will be here to help.
MORE LIFESTYLE CONTENT
Penn State's annual student-run music festival Movin' On will open its Battle applications o…