Leo Wang had his first solo exhibition in the Patterson gallery last week, with a show that ran from Sept. 4-7.
Wang (junior-landscape architecture and sculpture) has accomplished enough to have a solo exposition, which should speak volumes to his potential for future success.
Although he is only a junior, Wang has one of the most recognizable brands in the School of Visual Arts. His specialty consists of bold visuals, bright colors, and ostentatious messages. Frequently, his work will just be a larger than life sculpture of a phrase — some of his more popular works hold the titles "Bang Me," "Demolish Me," or "Suck Me" in neon letters.
Another notable part of his style is how fabulous it is. So fabulous, in fact, that it is self-titled. As soon as you walked into the show, there was a photo op [for visitors that read "#SOFAB" and keychains with the slogan on it for those who took a picture of the gallery and posted it to their Instagram story with the hashtag.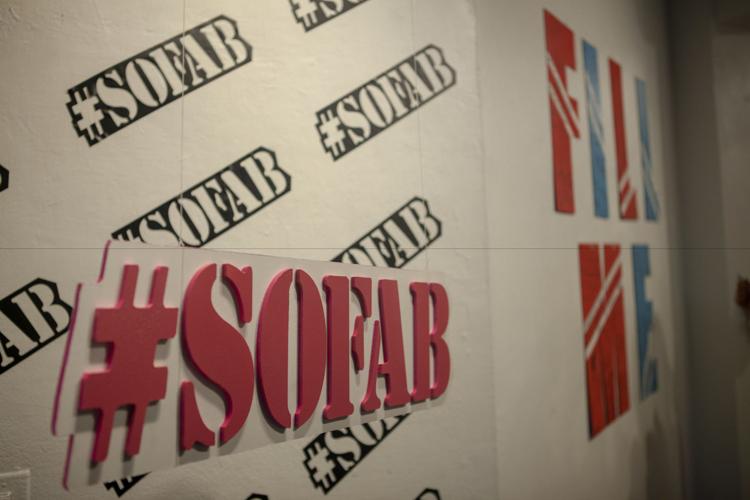 This distinct style delves into the realm of social media: Wang's personal and artist accounts are consistent with the style communicated by his work. His personal account, @thisisleowang , shows the artist with familiarly bright color schemes and perfectly posed pictures, while his art account, @madebyleowang , puts his creations on display.
Another notable attribute of the artist is the art that he constantly wears. Wang would not be himself if not decorated in designer belts, shawls, shoes, sweaters – you name it. His perfectly blow-dried hair and style is as aesthetically well-thought-out as his art.
The reception was crowded with people, providing little space to move around the gallery or (arguably more importantly for some guests) take pictures in front of his Instagram-perfect artwork.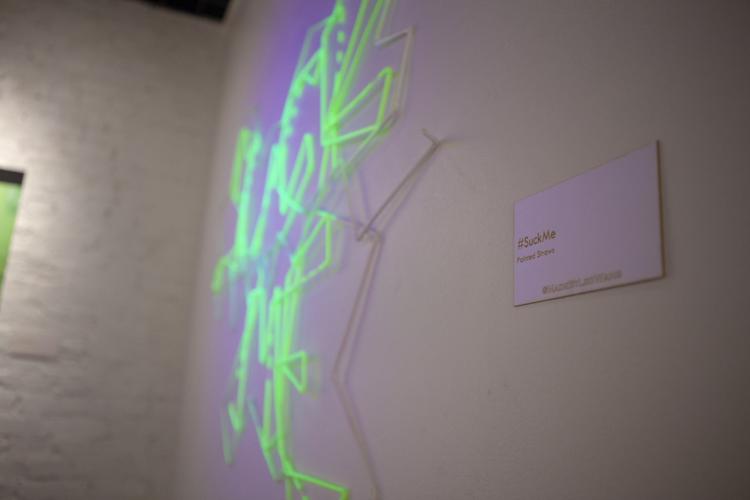 "For me, it's just the whole #SOFAB brand. It's really unique to who he is," Arianna Del Valle (senior-economics) said.
The brand seemed to be something that sold Wang's art, with multiple people demanding merchandise to be worn around campus. People just want to emulate his fabulousness.
"You literally cannot find a more iconic person at Penn State," Allison Costello (senior-media effects) said.
Wang explained how his sculpture, "medium well," which is a colorful depiction of a hamburger made out of what appears to be fabric (it is actually metal) has a size small tag, because men hate being called small. This is in contrast with women, he explained, who aim to be thin and fashionable.
Wang's art, while thought provoking upon glance, holds a deeper meaning, according to the artist.
"It's about being fabulous – being so fab. I want it to call into question: 'What is being masculine? Is it good? What's wrong with being good looking?' There's a difference in how men and women compose themselves," Wang said.
---
Related
Artist Leo Wang makes unique use of materials and creative concepts to impress students and faculty alike in The College of Arts and Architecture.
---