*UPDATE: 5:45 p.m. Penn State sent a statement to The Collegian in response to James Vivenzio's claims that the university did little after he met with higher-up officials detailing greek life's flaws. Read Penn State's statement below this article.
---
BELLEFONTE -- An ex-Penn State fraternity brother lashed out against the university during a news conference highlighting the grand jury's recommendations for the future of greek life in Happy Valley.
James Vivenzio is known as the 'whistleblower' in the 2015 Kappa Delta Rho case, where members of the now-disbanded fraternity were found to have operated a private Facebook page containing photos of naked, unconscious women that had been taken by members, as well as evidence of hazing and drug use, as previously reported by The Daily Collegian.
One line in particular seemed to catch just about everyone's attention in the annex of the Centre County courthouse early Friday afternoon.
"The fact that Penn State held the information, withheld it ... I mean what is this, Joe Paterno all over again?" Vivenzio said, referencing meetings with higher-up university officials in 2015, in which he says he indicated flaws in Penn State greek life that were ultimately ignored.
"I really tried all I could to save the lives up there," Vivenzio said.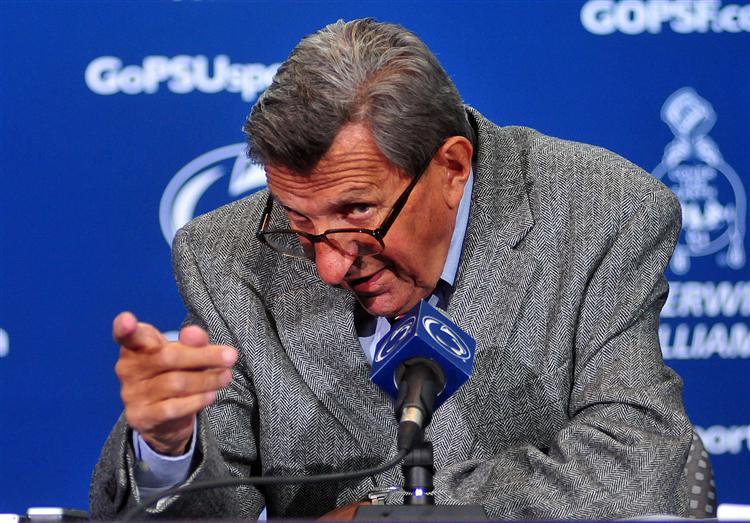 Centre County District Attorney Stacy Parks Miller also brought Rich Braham, whose son Marquise Braham committed suicide in 2014 while a student at Penn State Altoona, to the podium to address the grand jury report.
Braham was a member of Phi Sigma Kappa, which was suspended for six years this past summer, after text messages revealed that hazing may have played a role in his death.
"The problems are institutional," Braham said, appearing to have a difficult time gathering his words. "My beautiful son, 18 years old went to Penn State full of life and joy and happiness and sarcasm and just was a fun kid, a god loving kid ... He didn't join a frat to get hazed, nobody does so that just needs to be clear right now. He didn't have fun, he didn't like it being done to him."
---
* Penn State's statement in response to James Vivenzio's claims:
"The University takes issue with Mr. Vivenzio's mischaracterization of the University's actions. Please see the following response by the University to the Grand Jury's Report on page 45, footnote 109 of our response."
---
Read footnote 109 here below: 
For example, the Report appears to suggest that the University delayed taking action in connection with, or mishandled, Mr. Vivenzio's allegations. Report at 16-20. This matter is the subject of civil litigation between the University and Mr. Vivenzio, and this Response is not appropriate forum to litigate that action. We must note, however, that the University disputes Mr. Vivenzio's version of events. University staff offered Mr. Vivenzio extraordinary assistance on numerous occasions, and went to great lengths to do so over the course of nearly nine months — even sending the director of the Office of Student Conduct to his home to interview them. See Report at 19. Based upon the facts known to … [Footnote 110 is omitted from the report. The Collegian reached back to Penn State asking why. We are still awaiting a response.]
---
Follow the links below for full coverage of the grand jury report and recommendations.
BELLEFONTE -- The parents of the late Timothy Piazza aren't buying Penn State's attempt to s…
Centre County District Attorney Stacy Parks Miller held a press conference Friday releasing the grand jury's recommendation for Greek life at Penn State. Attached is a transcript of the detailed recommendations from the report.
Editor's note: WATCH the full press conference at the end of this article.