To raise a can to La Croix, or not to?
Seltzer water brands such as S.Pellegrino, Poland Spring and Perrier have been around for years. Lately, though, La Croix — a brand of sparkling water — has surfaced on the shelves of many grocery stores and in the hands of students all around State College.
Many may recognize La Croix by its brightly colored packaging and the font of the brand's lettering. But others may remember the sparkling water by how much people talk about it.
Compared to other seltzer water brands, such as Perrier and S.Pellegrino, La Croix has sparked a lot of media attention.
But despite the new craze, the popularity of La Croix has sparked a debate: Is it actually good?
Many have taken to Twitter to reveal their thoughts and feelings about La Croix.
my roomie and I just got in an argument over who drank the last La Croix. is this adulthood?

— Noah A. Stevens (@noahastevens) September 19, 2018
forgot my laptop at home but remembered my la croix, my priorities are aligned

— McKenna (@m_schutty) September 12, 2018
Despite some people's love of La Croix, others used Twitter to express their dislike of the sparkling water.
I will never understand why people drink LaCroix it literally tastes like when your leg falls asleep

— Cristian Villaseñor (@cristianav23) September 17, 2018
la croix just tastes like someone put a single skittle in a glass of water and let it dissolve

— karlit!! (@karlitaylor_) September 19, 2018
Twitter users shared opposing views on the La Croix debate, but what do Penn State students really think about La Croix?
With many flavors to choose from such as lime, berry and coconut, more and more stores around State College such as Target, Walmart and McLanahan's have started to include single cans and cases of La Croix.
"A lot of people buy sparkling water in general at Target," Tanner Ziacik, a Target cashier said. Ziacik (junior-telecommunications) recently bought his first case of La Croix just the other day. His favorite flavor of La Croix is pink grapefruit.
"I stopped drinking soda and started drinking seltzer water, which I never liked before," Ziacik said. "It has no sugar, so it is definitely a better alternative to soda."
For Abbey Lyle, La Croix is also a healthier alternative for her. La Croix — which, according to nutritional facts on La Croix's official website, contains zero calories and zero grams of sugar — can help individuals replace soda in an everyday diet.
"I, personally, love seltzer water, especially La Croix," Lyle (freshman-business administration) said, noting her favorite La Croix flavor is mango.
While some Penn State students are fans of La Croix and the additional health benefits it contains, some students aren't very fond of the taste of the sparkling water. Kelly Warner says she's definitely not a fan of the way La Croix tastes.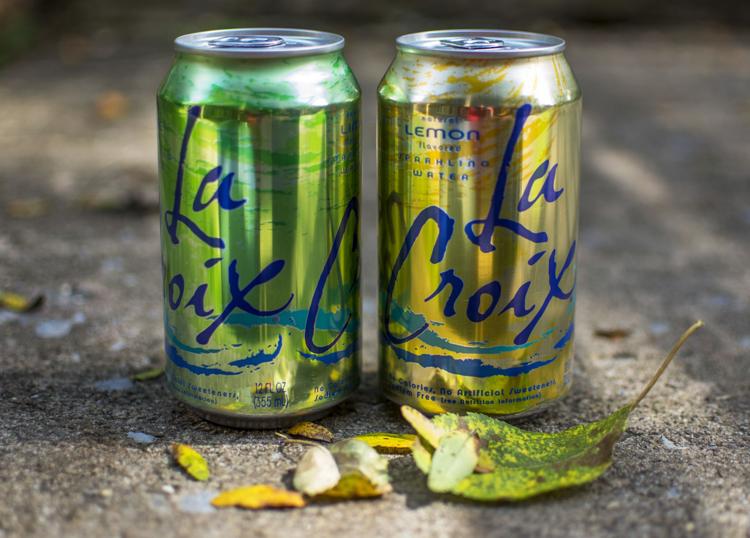 "I don't particularly enjoy La Croix," Warner (freshman-communications) said. "Honestly, it tastes like someone ate a bunch of fruit and spit it into seltzer water."
What do you think of La Croix?