Updates: 
(10/04/2016 | 5:44 p.m.) Penn State Police reported no violence, property damage or injuries, but did receive multiple noise complaints. 

(10/04/2016 | 5:44 p.m.) In response to the rumor about the clown sightings being related to fraternity hazing activity, police said they were unaware of the rumor and the Interfraternity Council had no comment about the matter.
---
(10/04/2016 | 3:05 p.m.) Ringling Bros. and Barnum & Bailey released a statement to The Chronicle of Higher Education in response to the reported clown sightings across the country, saying "It is troubling because it's a distraction for our clowns who just want to make people laugh and smile." 
---
What We Know Right Now: 
Hundreds of students ran through campus on Monday night after multiple reports of clowns in the area.

A giant image of a clown was projected onto Beaver Hill apartments. No word yet on where the projection was coming from or who was responsible.

Penn State police officers on the scene last night insisted that there was no clown and the reported sightings were just rumors.

State College Police had "no comment" when reached out to last night. 
---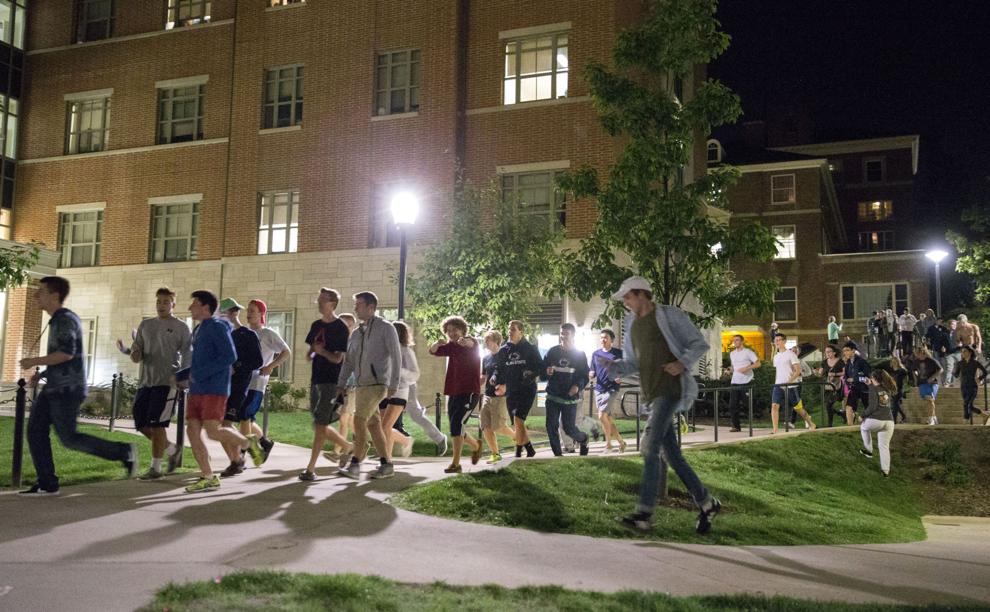 "...and no matter who you're voting for we can all agree on one thing, f--k the clown." pic.twitter.com/CaoJ20LJft

— The Daily Collegian (@DailyCollegian) October 4, 2016
An image of a clown is being projected on the side of Beaver Hill apartments pic.twitter.com/Px2QG4YOaw

— The Daily Collegian (@DailyCollegian) October 4, 2016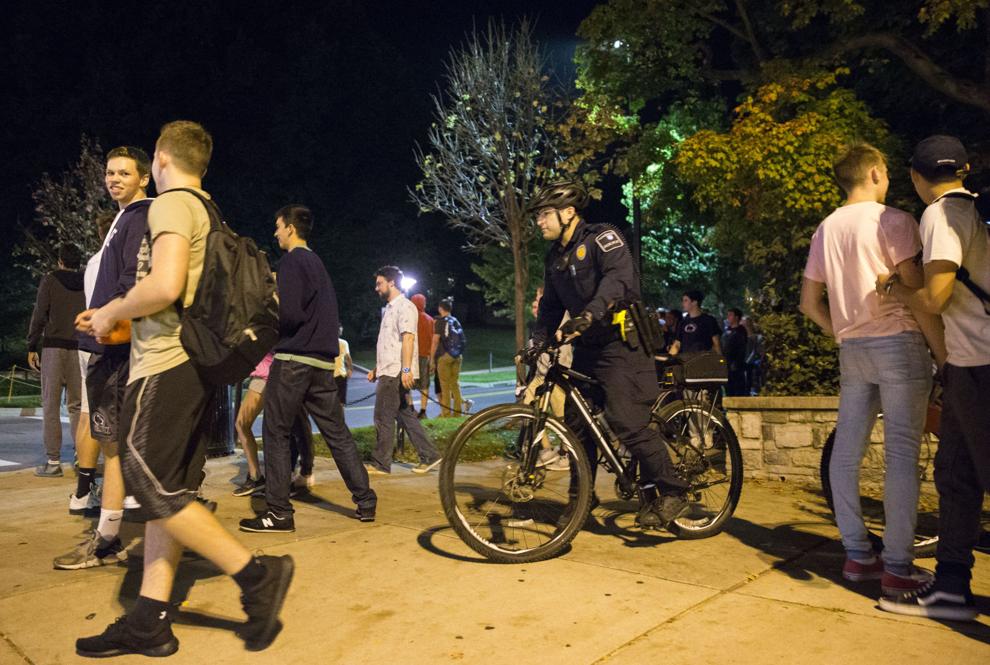 DEVELOPING: Dozens of students were running down East College Ave. after multiple alleged clown sightings (@camillecstefani | TDC) pic.twitter.com/2eafEY7Ncf

— The Daily Collegian (@DailyCollegian) October 4, 2016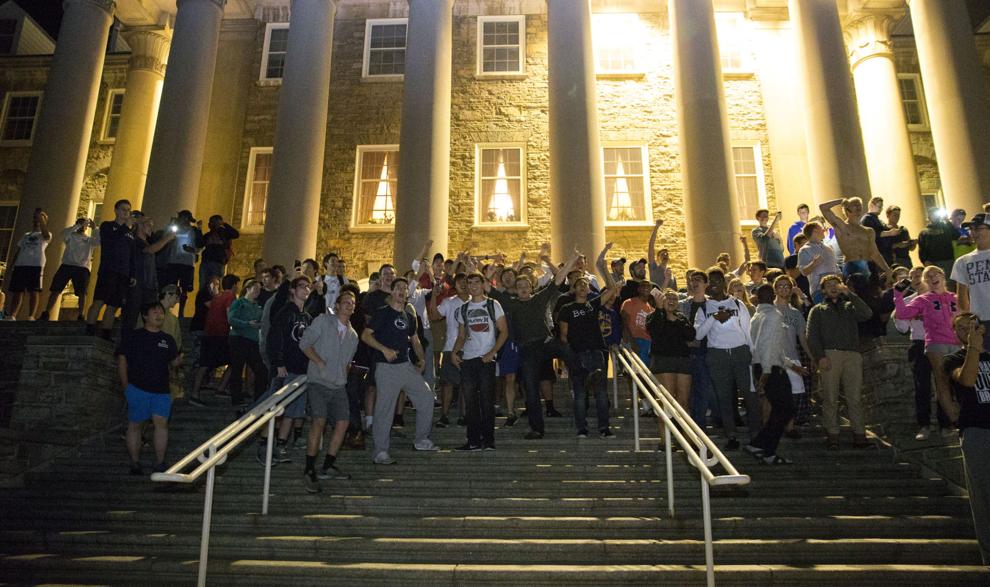 Cars are stopped on Bigler Road as crowd continues to walk towards East Halls pic.twitter.com/jopnrtIDPx

— Camille Stefani (@camillecstefani) October 4, 2016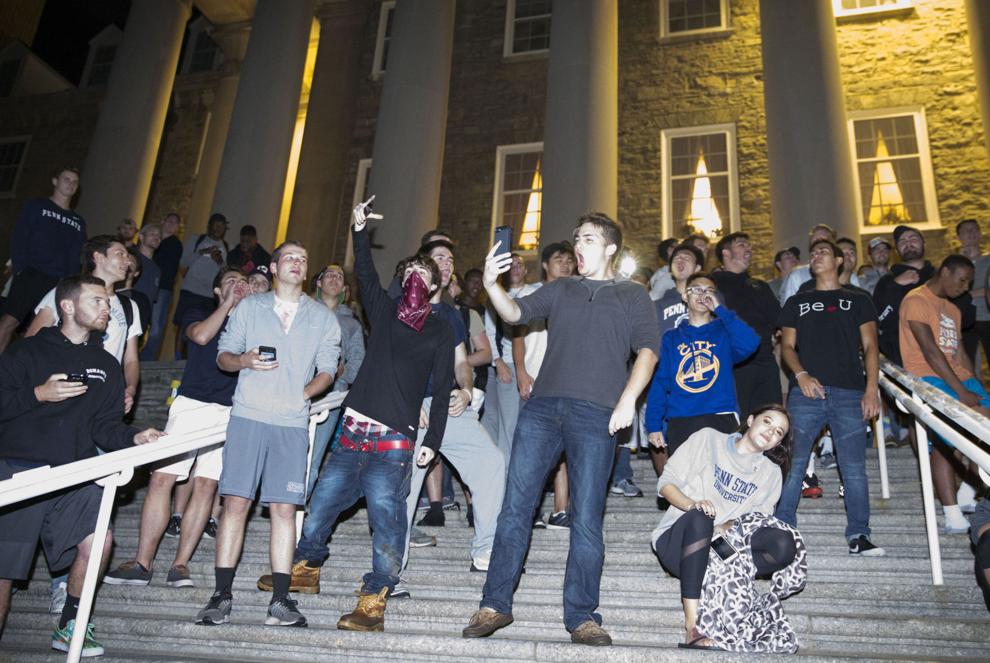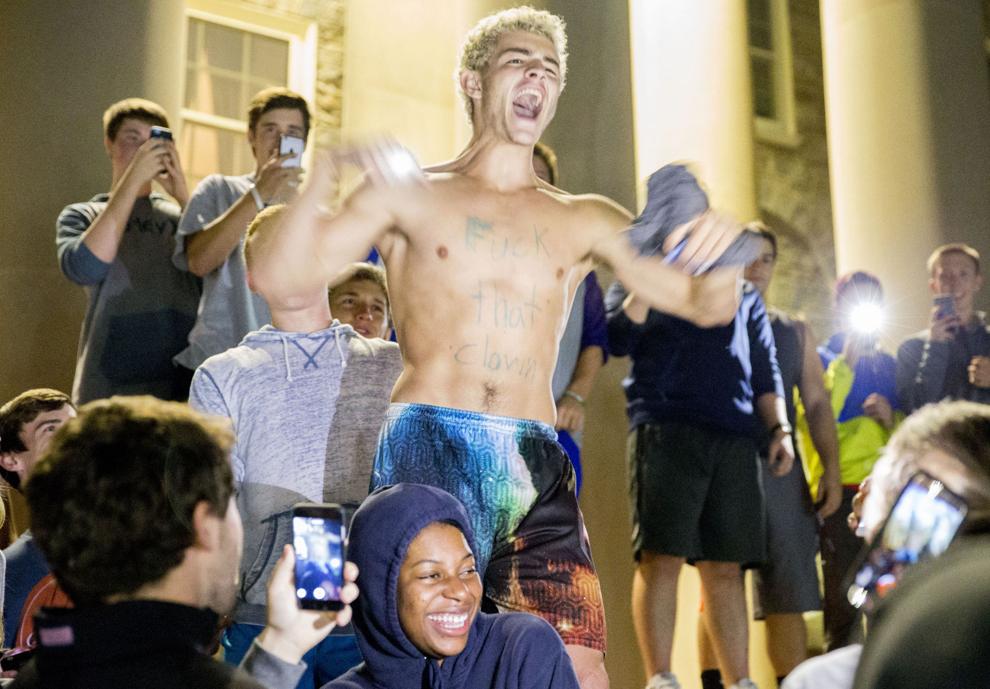 One-Two Joey's coming for you... https://t.co/krjBNYBOkU

— Collegian Football (@psufootblog) October 4, 2016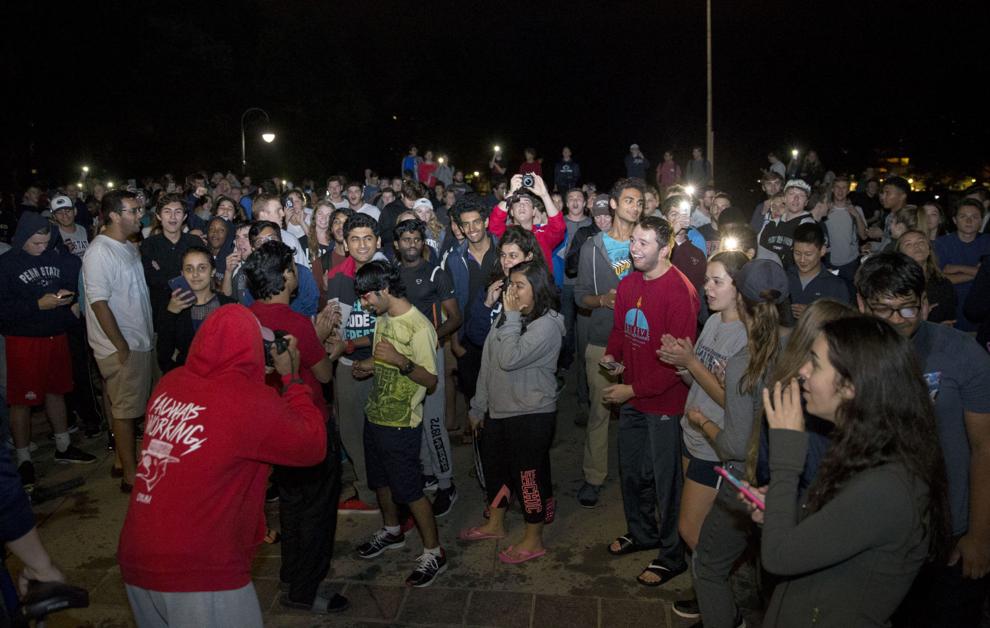 Police officers stand outside of Old Main minutes after thousands gathered on the steps chanting "F*** That Clown" (Alex Yuan | TDC) pic.twitter.com/xsqFMj4wUq

— The Daily Collegian (@DailyCollegian) October 4, 2016
All is quiet at Old Main now. To Penn State students (clown or otherwise), good night. pic.twitter.com/PsRhXPWp5g

— The Daily Collegian (@DailyCollegian) October 4, 2016